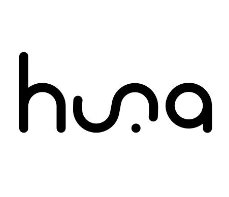 Huna
huna offers the ultimate destination to eat, meet, work, and socialize in the heart of Abu Dhabi in Yas Mall.
'huna' literally translates to 'here' and is a space designed to foster new connections and set the stage for cultural experiences to create a community bonding over food, conversations, and entertainment. Spanning over 3500 square meters and with a seating capacity of 800 people, it is home to more than 20 distinct food concepts, elevated retail outlets, and a collaborative co-working space called huna Works. You will find many familiar restaurants and retail outlets including BB Social Dining, Maxzi's Food Shop, Saigon, TacoVille, Tea by M, SugarMoo, Almondine Patisserie, Royce Chocolate, Bella Delizioso, Fustaq Baklava, and Q.K.O. Asian Market, along with ambitious new food talents, including Algarve, an authentic Portuguese Restaurant, Philotimos, a Greek eatery by B.B. Social, a gourmet Indian offering at Babu Town and Japanese café Otaku.
huna is reshaping the way people connect and collaborate and to help build a community of local talents, huna Works will host regular community discourses, discovery talks, pop-ups, and performances.
Visit huna at the Main Entrance, Ground Floor in Yas Mall for unforgettable culinary experiences while socializing and working right here in the capital.
Sunday - Thursday: 10:00 AM to 10:00 PM
Friday - Saturday: 10:00 AM – 12:00 AM
Location:
Ground Floor, Near Main Entrance
Nearest Parking:
Cinema Parking
Explore More