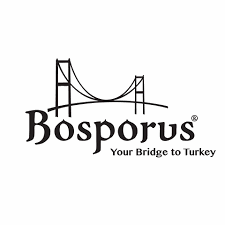 Bosporus
Arrive at the region's most celebrated presentation of authentic Turkish cuisine. Discover a true sense of place, where sensory variety, culinary excellence and warm hospitality abounds.
Bosporus passionately brings Turkish dishes to life, through an array of carefully curated and skillfully prepared dishes, bursting with authentic aromas and flavours, all inspired by centuries of Ottoman cuisine. Every dish, every detail is a symbol of pride, and is cooked to perfection.
Celebrating Turkish heritage, the succulence of the meats, freshness of the fruits, salads and vegetables and meticulous attention to detail in the design, service and culinary philosophy, all deliver on a promise to give an unrivalled, authentic and informed dining experience, to share with friends and family.
+971 2 667 2022

Sunday - Thursday: 10:00 AM to 10:00 PM
Friday - Saturday: 10:00 AM – 12:00 AM
Location:
Ground Floor
Nearest Parking:
The Fountains